New Mercies Christian Church Community Meeting
---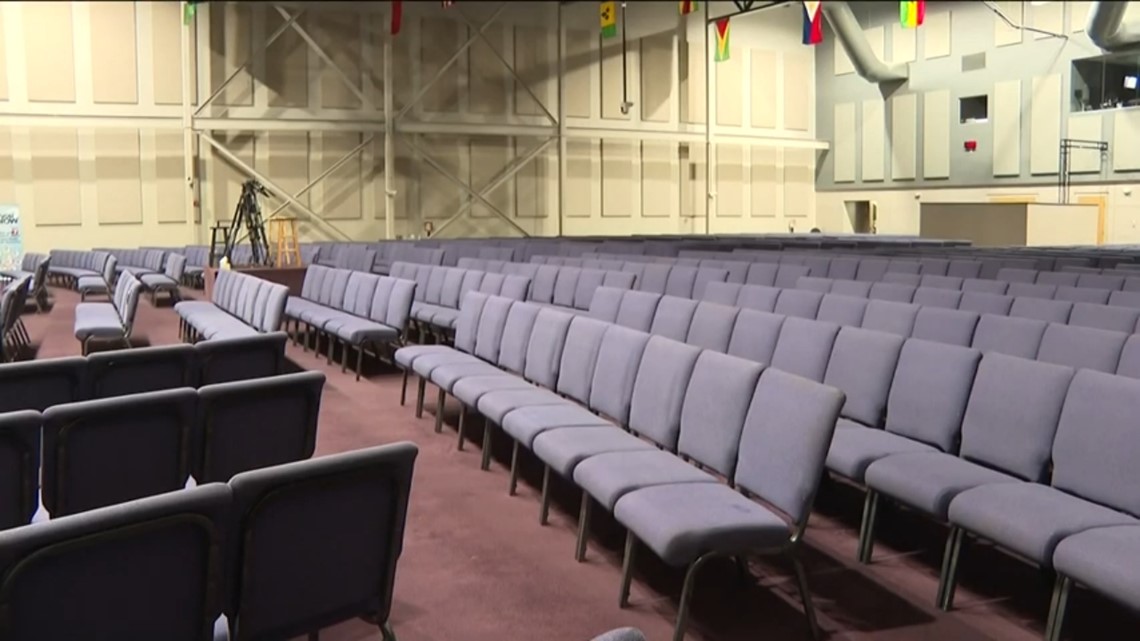 GWINNETT COUNTY, Georgia – After a recent series of violent events on or near high school campuses in Gwinnett County, an event is underway to discuss solutions.
Wednesday's event is hosted by the New Mercies Christian Church where Lawrence Williams is the young adult and student pastor.
"Quite honestly, it breaks my heart because I understand that it interrupts the progress of these students, not just educationally, but it interrupts their emotional and mental health," Williams said.
He said his church planned to host the event in late November or December, but after a high school student was shot and killed last week near Norcross High School, they quickly made plans to hold the event earlier.
Williams said recent violence at or near Gwinnett schools cannot be ignored.
"What can we do to stop it?" Williams asked during an interview with 11Alive. "We don't want to put a band-aid on anything. We don't want a temporary solution. We want to create a solution that will help our students have a great learning environment. »
At the event hosted by New Mercies, Williams said the focus will be on helping students develop their conflict resolution skills.
Parents, students and members of the Gwinnett County community are invited to attend. It was set for 7 p.m. The Gwinnett County Schools Police Superintendent and Chief and Gwinnett County Police Chief are expected to attend, in addition to other community members.
"We want to empower and educate students on conflict resolution skills," Williams said. "The majority of what's happening in grassroots schools is that our students lack that ability and skill to just resolve conflict."
In mid-October, Shiloh High School entered a soft lockdown with the school's principal reporting that someone entered campus after the buses left for the day and possibly fired a gun fire.
A week ago, 17-year-old DeAndre Henderson was shot and killed near Norcross High. Henderson's mother said she believed her son had been lured away from school and shot in a fight nearby. An 18-year-old has been arrested for murder.
On Monday, a Grayson High student went to the hospital after being attacked with a box cutter, according to the school principal.
Williams said he hopes Wednesday's event shows students that violence isn't the answer to their problems.
"That doesn't resolve the conflict," he said. "There's no sane way to do that when we're involving violence, when we're involving weapons in things that can happen with a simple conversation."
Williams added that New Mercies plans for Wednesday's meeting to be the start of a series of events focused on ending violence involving teenagers at school.